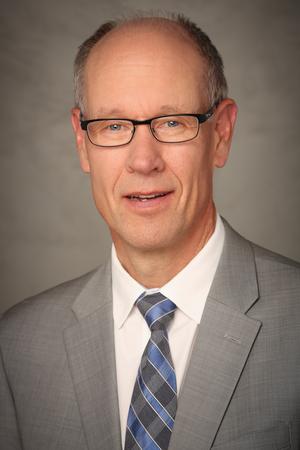 Tom
Wozniak, CIMA®
Senior Vice President - Investment Officer
Tom Wozniak, CIMA®
Financial Advisor­
Senior Vice President – Investment Officer

As a trusted advisor, Tom's mission is to put the needs of his clients first.  He strives to help his clients preserve and grow their wealth to assist them in achieving their individual financial goals and dreams.

Tom has been married to his wife Leslie for 26 years.  They have 3 adopted children: Ryan (age 22), Dylan (age 19) and Stephanie (age 16).  Tom and Leslie love to spend as much family time as possible and particularly enjoy summer water sports at the family cabin on Flathead Lake.  They are actively involved with their children's educations and are regular spectators at their school sporting events.  Tom is also an active mountain and road biker, tennis player, skier, fly-fisherman and community volunteer.

He currently Chairs the State Board for the American Red Cross and is a Board member and Treasurer for Dolce Canto.  He is a past Board member and Board Chair for the Saint Patrick Hospital Foundation and Watson Children's Shelter.

Tom began his financial services career as a Financial Advisor with Merrill Lynch in 1995 after 10 years as the Director of Finance for a large regional health care organization and 5 years as a CPA in public accounting.  Tom and his team moved their practice from Merrill Lynch to Wells Fargo Advisors in January of 2013.  Tom earned his Bachelor's degree in Accounting from Michigan State University and his MBA from the University of Montana.

In addition to applicable securities registrations, Tom has obtained his CIMA® designation from the Investment Management Consultants Association.  CIMA® professionals have completed a demanding graduate-level program of study and have passed a comprehensive exam.  The CIMA® certification reflects experience, education, examination and ethical standards and is the only credential designed specifically for financial professionals who want to attain a level of competency as an advanced investment consultant.


Tom Wozniak is no longer a practicing CPA.  Wells Fargo Advisors is a trade name used by Wells Fargo Clearing Services, LLC, Member SIPC.

Investment Management Consultant Association (IMCA®) is the owner of the certification marks "CIMA®," and "Certified Investment Management Analyst®." Use of CIMA® or Certified Investment Management Analyst® signifies that the user has successfully completed IMCA's initial and ongoing credentialing requirements for investment management consultants.  CAR-1116-05646